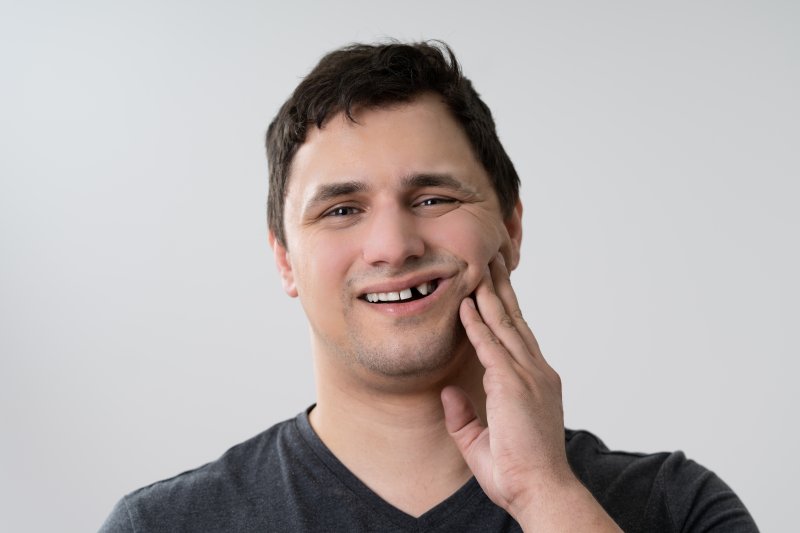 When it comes to a knocked-out tooth in Carrollton, some experts recommend trying to put it back into its socket. Is this wise? Could you do more damage and not even know it? Before you're faced with this type of dental emergency, a local dental professional explains what you should do in this situation and why time is of the essence when it comes to getting in to see an expert for help.
Reinserting a Knocked-Out Tooth: Is It Possible?
Depending on the dentist, the recommendations for at-home dental emergency tips will vary. When it comes to a knocked-out tooth, knowing what to do before getting in to see your dentist is crucial, especially if you want any hope of saving it.
Once you retrieve the tooth and gently rinse off any debris, most dentists suggest placing it back into its socket. Why? Fortunately, you won't hurt the tooth or your gums by doing this. Instead, you'll actually keep it moist, which is imperative if you want to avoid potential tooth replacement discussions. By reinserting it into the socket, you can gently bite down or hold it in place with your finger. However, if this is simply not possible, you can opt to place it between your gums and cheek inside your mouth or in a container of milk.
Why You Should See an Emergency Dentist ASAP
Ask any emergency dentist in Carrollton and they will tell you that time is of the essence when dealing with a knocked-out tooth. Why? Because if you look at the makeup of a tooth root and its cells, you will find that they are attached snugly to help keep your pearly white firmly intact. Once this detachment occurs, the cells can die quickly. This is why it is necessary to get in to see your dentist no more than one hour after the incident occurs. Many experts encourage patients to come in within a half-hour of the accident, if possible.
By choosing to wait any longer, you will likely face the realization that your tooth cannot be saved, and you will need to start discussions on how to replace it. This can be accomplished with a fixed bridge or dental implant.
If you or a loved one suddenly find yourself dealing with a knocked-out tooth, don't wait to seek help. Quickly put it back in its socket and get to your local dentist's office as soon as possible. In doing so, you'll increase your chances of saving your natural tooth.
About the Author
Dr. Moji Chandy earned her Doctor of Dental Surgery degree from NYU College of Dentistry. Opening Aegis Dental in 2012, she and her team place aim to help patients as quickly as possible when accidents occur. Understanding they can happen anytime, anyplace, she invites her patients to contact her after hours if the issue is particularly urgent. Should you accidentally knock out a tooth, visit our website or call (972) 492-6700 to get the immediate help you need.