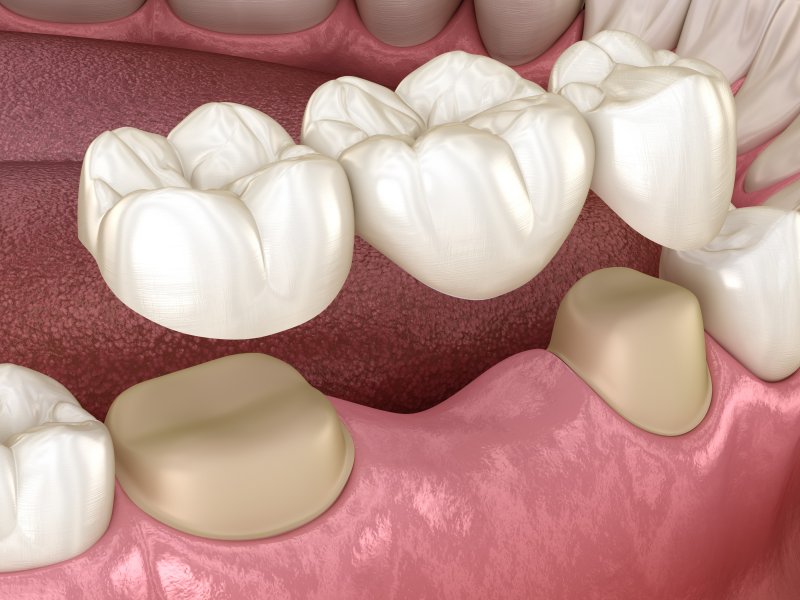 When comparing partial dentures in Carrollton to dental bridges, you will discover there are many great benefits to both. Their ability to restore your smile and provide greater functionality and an enhanced appearance will leave you feeling better than before. But can one do more than the other? As you contemplate how you plan to replace your missing teeth, consider the differences between these two options and which one might be better for your needs.
Partial Dentures vs. Dental Bridges
Designed to eliminate gaps in your smile, a partial denture and dental bridge in Carrollton can give you the aesthetic and oral health improvement you need. So, if they're capable of doing the same thing, why wouldn't there be just one option instead of two? To better understand how these customized prosthetics work, let's take a look at a few of their differences:
Placement: Partial dentures use metal clasps or clips that attach to healthy, normal teeth and hold the prosthetic in place. A dental bridge uses healthy teeth on either side of the gap as anchors, effectively securing the bridge on top of the gums.
Design: A partial denture is made from a gum-colored acrylic base and artificial teeth that are strategically placed to ensure gaps are filled. Dental bridges consist of two or more dental crowns that are fused to create the bridge prosthetic.
Purpose: Dental bridges are best for consecutively missing teeth along an arch, while a partial denture is more commonly used when multiple teeth are missing along a row (consecutive or non-consecutive).
Flexibility: A partial denture can be easily removed for cleaning purposes, whereas a dental bridge is secured into place and not removable.
How to Determine Which One is Right For You?
It's easy to assume that you will be able to walk into your dentist's office and inform your dental professional as to which prosthetic you want to replace your missing teeth in Carrollton. However, it will be necessary that you undergo a consultation so that an expert can review your oral cavity. There are a few different factors that will be taken into consideration, such as:
Does it look as if you might be likely to lose more teeth in the future? If so, there is a good chance you'll be recommended for a partial denture.
Are your teeth on either side of your gap healthy and stable? If the answer is yes, you may be able to receive a dental bridge.
Do you prefer a cheaper solution? It may be possible to go with a partial denture; however, you should remember that dental insurance will most likely pay for a portion of your treatment no matter which prosthetic you choose.
Do you want a solution that will last a long time? Dental bridges are capable of lasting a decade or longer with proper care, whereas a partial denture will need to be replaced after a few years.
Surprisingly, there are many things you must think about before choosing between a partial denture and a dental bridge but with the help of your dentist, you'll walk away with a fully restored, healthier smile.
About the Author
Dr. Moji Chandy earned her Doctor of Dental Surgery degree from NYU College of Dentistry and has been practicing dentistry for more than 14 years. Opening Aegis Dental in 2012, she has extensive training in various areas of dentistry and is always ready to respond to each of her patient's individual needs. If tooth loss is plaguing your smile, Dr. Chandy can discuss the benefits of dental bridges and partial dentures to help you determine which solution might be best for what you need. Visit our website or call (972) 492-6700 to find out how we can help you.