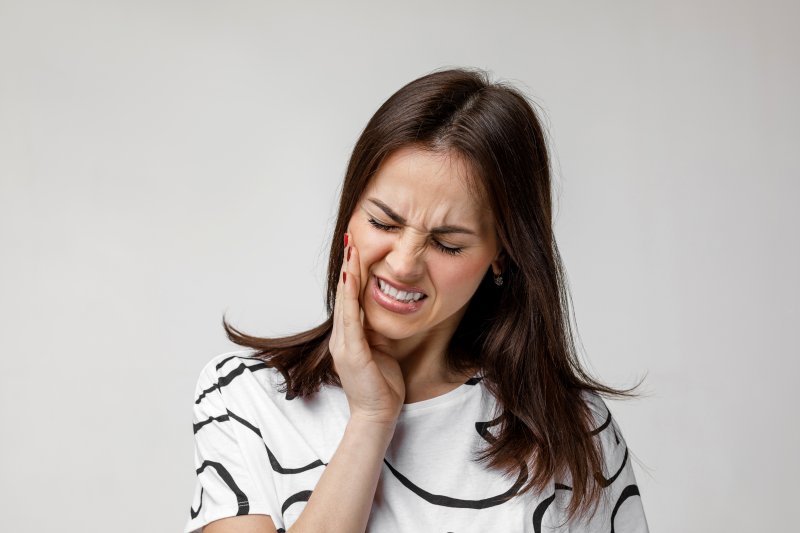 Tooth pain in Carrollton can be bothersome, especially when you don't know what is causing it. You might think it is something that will go away on its own, but the reality is that most of the time, you need a professional to examine the issue and provide appropriate treatment. Here are four types of tooth pain your emergency dentist should monitor to help you avoid more serious oral health problems over time.
Increased Sensitivity
Do you grind your teeth at night while you sleep? Do you have a dental cavity? Is there an infection or abscess that is making it painful to eat? Any of these could be the cause of your tooth sensitivity. When the inner layers of your tooth are exposed to damage or decay, it becomes difficult to eat or drink anything hot or cold or perform normal daily tasks. Consuming anything sugary causes sensitivity, too. Your dentist will monitor this problem and determine if you need a tooth-colored filling, dental crown, or root canal therapy. In the worst-case scenario (an abscess), you may need to have your tooth removed.
Sharp Tooth Pain
Sharp tooth pain is never an enjoyable feeling. If you're experiencing this type of discomfort, it's probably because you have a toothache that is the result of a cavity or abscessed tooth. Dental caries are common culprits and can make it hard to eat. When you do not practice good oral hygiene or consume too many sugars and starches, you can develop small holes in your teeth that require dental fillings or crowns to fix. If bacteria leads to a serious infection, an abscess can form and cause a pocket of pus to appear on the gums near the problematic tooth. Should this occur, you'll need to have it treated immediately to prevent it from entering your bloodstream and affecting your overall health.
Loosened Teeth
Adults should not have loose teeth. Once your permanent teeth erupt into place, they should remain there as long as possible. Gum disease is the most common reason for loose teeth, as the bacteria will attack the soft tissues, teeth, and bone if left untreated. While it may not always result in pain, loose teeth require immediate treatment to prevent them from falling out. If gum disease is the reason (and not facial trauma), you'll need periodontal therapy to clean away the infected tissues before attempting to reintegrate the tooth with the bone.
Bad Breath
Although this may seem odd to include this on a list of different types of tooth pain, but if you develop a foul odor inside your mouth, it's likely you have a serious infection. An abscessed tooth is often the reason for this problem. While eating foods like garlic or onions can cause an odorous smell, this is far worse. You cannot brush or clean your teeth enough to get rid of the smell. Instead, you'll need to schedule an emergency appointment with your dentist to deal with the problem before your abscessed tooth expels toxins into the body and negatively impacts your organs.
Don't let your tooth pain remain untreated. If you're unsure whether your situation is an emergency, call your dental team as soon as possible to find out if you should get in right away and avoid potentially worsening oral and overall health.
About the Author
Dr. Moji Chandy earned her Doctor of Dental Surgery degree from NYU College of Dentistry and has been practicing dentistry for more than a decade. Opening Aegis Dental in 2012, she has extensive training in various areas of dentistry and is always ready to respond to each of her patient's individual needs. If tooth pain is the problem, visit our website or call (972) 492-6700 to find out how we can help you.