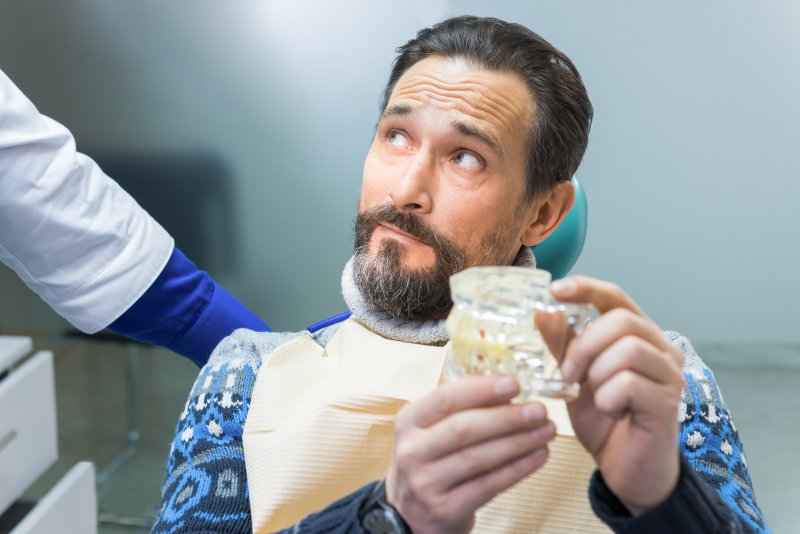 Your dental implant consultation is the most pivotal component of the entire process. You want to replace your missing teeth with permanent prosthetics, but you must first meet with your dentist to undergo an initial examination and imaging, ensure you're eligible for treatment, and determine the finalized budget for your new smile. While you'll be required to do much listening during this appointment, you should also be prepared to ask plenty of questions. Here are four you should incorporate into your initial visit so you can feel confident about your decision to move forward with dental implants.
How Much Experience Do You Have with Dental Implants?
If your dentist offers in-house placement and restoration, it's important to know how much experience they have in working with patients who desire permanent prosthetics. However, if the professional partners with local surgeons and periodontists, you'll want to inquire more about their expertise, background, and training. Having more detailed knowledge about the individual who will be performing oral surgery on your smile will help you become more comfortable in the days and weeks leading up to your procedure. Don't hesitate to ask for specific information (i.e., website name, office phone number) so you can do your research ahead of time.
How Long Will the Dental Implant Process Take?
This is largely dependent on how many dental implants you need to have put into place as well as their location within your mouth. On average, a single post can take up to an hour to position. While most procedures take only one visit, the extensiveness of your case may require that you come back for a second appointment. Once all your implants are placed, you can expect your recovery to take between three to six months.
What Happens If I Don't Replace My Missing Tooth?
Should you choose to forgo treatment or believe it to be too expensive, you might assume living with a missing tooth is not a big deal. Unfortunately, this mindset will only result in worsening oral health and a deteriorating jawbone. Once the bone is no longer supportive, teeth will become loose and eventually fall out, resulting in timelier and costlier treatment in the future.
Will Dental Insurance Cover the Costs?
Most dental insurance companies do not provide coverage for dental implants; however, they may agree to pay for certain aspects of treatment (i.e., initial consultation, preliminary services, customized restoration). You'll be required to review your policy to determine how much you'll be expected to pay out of pocket. If you're unsure, a member of your dental team can help. Also, you might inquire about financing options to help you stay within your budget.
Being prepared with your list of questions will let your implant dentist know you want additional information before making any final decisions. Getting the answers you need will help you feel more confident in choosing which tooth replacement process is right for you.
About the Author
Dr. Moji Chandy earned her Doctor of Dental Surgery degree from NYU College of Dentistry. Opening Aegis Dental in 2012, she and her team want all patients to have the opportunity to express concerns and ask questions about upcoming treatment. Because dental implants are a complex, timely, and expensive form of tooth replacement, she is happy to discuss aspects of care to help individuals choose how to best replace their missing teeth. If you have questions about dental implant placement, visit our website or call (972) 492-6700.