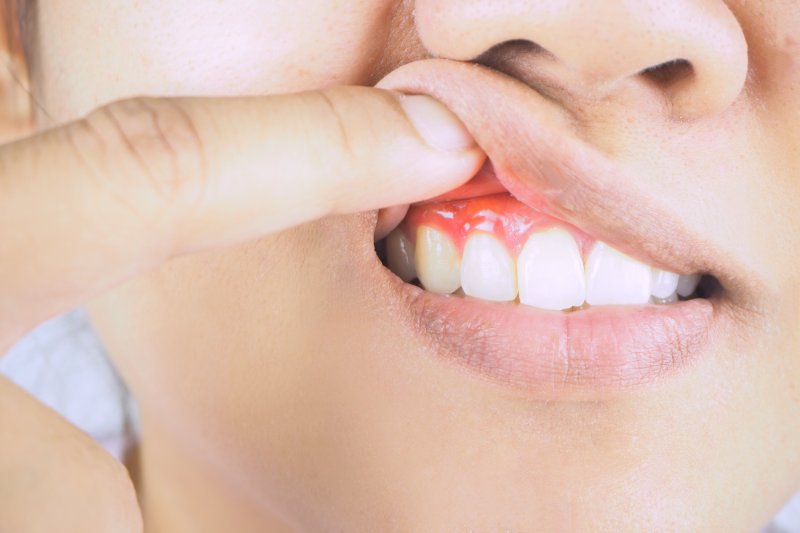 During this time of uncertainty, you may be wondering if it's safe to return to your dentist's office. You need a regular checkup and cleaning but are worried you might contract a harmful bacteria or virus. The truth is your dental professional is taking all types of precautions to keep you safe during your visit, and the reality for you is if you continue to put off your appointment, you could be putting yourself at greater risk for developing gum disease in Carrollton as well as COVID-19. Find out why it's best to trust your dentist can get in for a checkup sooner rather than later.
Gum Disease and COVID-19: What's the Connection?
Dr. Shervin Molayem is an oral surgeon who recently conducted a study that was published in the California Dental Association Journal. His findings show there to be a link between gum disease and COVID-19.
As bacteria attack the oral tissue and spread throughout the body, inflammation occurs because of one particular protein IL-6. As a result, this increased presence of IL-6 causes a higher risk of respiratory complications (22 times higher).
Because COVID-19 is a highly contagious respiratory virus, the two can combine and cause serious damage to the lungs and even result in death. This is why individuals must practice good oral hygiene habits at home. Not only can the virus weaken the immune system and cause IL-6 proteins to increase, but gum disease can affect the lungs and cause pneumonia to develop, which can then open the door for pulmonary complications if exposed to COVID-19.
How to Prevent Gum Disease from Forming
While maintaining a healthy smile is an important step in lowering your risk for COVID-19, it's also vital to ensuring your overall health and wellbeing remain in optimal condition. The study adds that dental teams are critical components in helping people combat both gum disease and COVID-19. From performing regular checkups and cleanings to providing valuable patient education, this can help to minimize bad bacteria in the mouth.
Some quick and easy ways to avoid the potential for gum disease are:
Brush for at least two minutes twice daily with a soft-bristled toothbrush and fluoride toothpaste (or a toothpaste specifically designed to combat gum disease)
Floss at least once before going to bed
Rinse with an antimicrobial mouthwash twice daily
Meet with a dentist in Carrollton twice a year for regular checkups and cleanings
Eat a well-balanced, nutrient-rich diet while minimizing sugar and starch
Quit smoking
While it may not seem possible for gum disease to be linked to COVID-19, it all comes down to the bacteria in your mouth. By taking better care of your oral health, you and your smile can remain free of any harmful viruses and better protect those around you.
About the Author
Dr. Moji Chandy earned her Doctor of Dental Surgery degree from NYU College of Dentistry. Opening Aegis Dental in 2012, she and her team remain committed to improving smiles while keeping patients safe. Amid the COVID-19 outbreak, Dr. Chandy is taking additional precautions to better protect everyone who visits. From pre-screening patients and staff to increasing sanitation efforts to wearing personal protective equipment, you can feel confident about seeing your dental team for your upcoming appointment. If you need a checkup and cleaning and want to know what you can do to make the visit more seamless, visit our website or call (972) 492-6700.